Quote / Order History
Log in to view Quote / Order History
1. Please log in at the top right corner of MISUMI website.
2. Upon successful log in, you can view the menu to click on "Order History/Quote History".
3. The search window will open. All saved quotes and orders can be filtered and searched. Keeping all default settings and clicking on "Search" will enable you to view all saved transactions.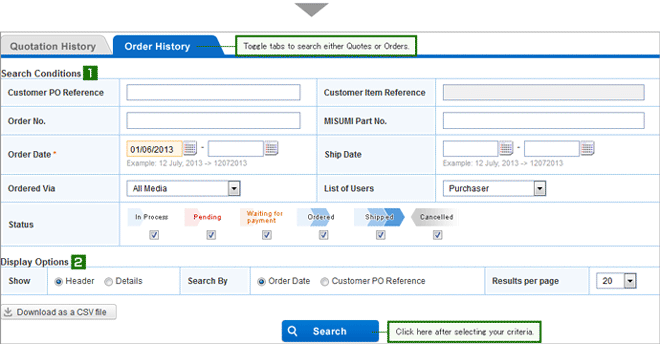 1. Click this button to bring you back to the Quote & order history.
2. Click this button to generate a PDF version of the quote for download or printing purposes.
3. Use this button to transfer the quote into an order request.